Our Print News Network Partners
Publish your business, product & events news articles on India's Top Newspapers and Magazines.
PUBLISH YOUR BRAND STORY ON
Hindustan Times readers wake up to fun, entertainment and masala everyday with HT City (in Delhi) and HT Café (in Mumbai). Celebrated for its freshness and exciting content, the daily entertainment supplement is one of the strongest drivers of readership and enjoys almost universal salience and readership. It has redefined lifestyle and entertainment space in newspapers, packing a punch with daily dose of Bollywood, Hollywood, fashion, relationships, and city & campus.
* Circulation : Delhi & NCR & Mumbai
Mint is an Indian financial daily newspaper published by HT Media. It mostly targets readers who are business executives and policy makers. It has been in circulation since 2007.
* Editions : Delhi , Chandigarh, Mumbai, Pune , Bangalore, Chennai
A SUNDAY MAGAZINE WITH 22 LAKH CIRCULATION
The readers of HT wake up to Brunch every Sunday morning, which is one of best-loved offerings from its stable. The Brunch magazine serves a delicious concoction of stories around food, fashion, travel, wellness and health, books, movie reviews, celeb talk and much more.One of the biggest USP of Brunch is the bouquet of columns by prominent journalists like Vir Sanghvi (food & travel), Sanjoy Narayan (music) and Rajiv Makhni (technology).This universally appealing brand has the core target group vested in upwardly mobile young families, looking for enhancing their lifestyle quotient.
Publish Full & Double Spread News Articles on
Forbes India is the Indian edition of Forbes. Forbes India Magazine targets business tycoons, tech giants and industry experts.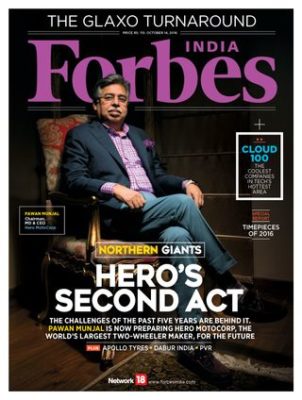 Hindustan Hindi Newspaper
Hindustan is an Indian Hindi-language daily newspaper and the fourth-largest circulated newspaper in India. It ranks as the second largest-read daily in the country. Hindustan has 21 editions across the Hindi belt.
* Editions: Delhi, Haryana (Faridabad), Bihar (Patna, Muzaffarpur, Gaya, Bhagalpur and Purnea), Jharkhand (Ranchi, Jamshedpur and Dhanbad), Uttar Pradesh (Lucknow, Varanasi, Meerut, Agra, Allahabad, Gorakhpur, Bareilly, Moradabad, Aligarh, and Kanpur) and Uttarakhand (Dehradun, Haridwar, Haldwani). Apart from these, the paper is also available in key towns like Mathura, Saharanpur, Faizabad.
ht
estates
HT Estates as a supplement corroborates the readers with information that helps them buy or sell their properties. This supplement comes with the newspaper every Saturday and offers countless options on property buying and selling. Along with that the supplement also enlightens both the buyers and sellers on legal aspects of realty transactions. HT Estates offers an array of information on realty trends, loan rates and much more exclusively for the buyers.