India's Largest Premium News Network that works on guaranteed news publication module. We are the official partners with India's most premium digital, youtube and tv news channels.
INDIA'S PREMIUM MULTIMEDIA NEWS NETWORK
We are a full-service multimedia news agency based out of New Delhi, India. Our network reaches to 335 digital news channels, Top 20 YouTube & TV Channels, Top 15 Magazines and Newspapers. We are directly associated with 1200 Communities and Groups on social media sites with a limit of 220 million impressions.
We have the exclusive associations with 60+ Indian News channels, Mobile Apps and News Aggregators in English, Hindi and 8 regional Indian languages.
Magazine & Newspaper Network
Digpu is associated with India's top 10 magazines and newspapers of India. Our major categories are Entrepreneurship, Entertainment, Startups and Real Estate.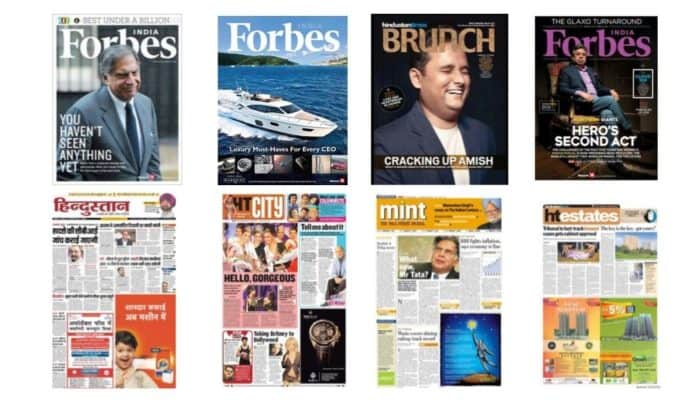 We are associated with India's largest YouTube and TV Network of CNBC Tv18, News18, CNN and many more.
We provide customised solutions as per our customers' requirement.