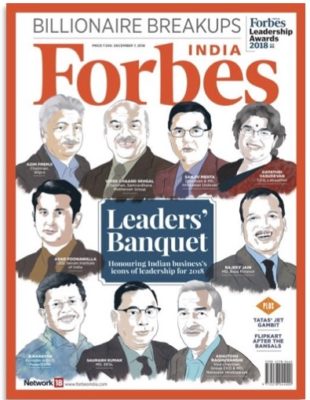 FILA - Forbes India Leadership Awards
As chroniclers of entrepreneurial capitalism, Forbes India has been celebrating leadership for years. One important way we do it is through the Forbes India Leadership Awards (FILA), which honors a set of such inspirational business leaders every year.
More Information
Last Date : 16th Nov 2019
Forbes India awards show in Mumbai between 20th to 25th November. Please find below the categories:
Best CEO Private Sector
Lifetime Achievement
Best CEO Multinational
Conscious Capitalist
Best Company Public Sector
Gennext Entrepreneur
Outstanding Startup
Entrepreneur for the Year
Entrepreneur with Social Impact
Get India's Most Influential Community On Your Side
Forbes India offers a rare platform to reach out to the elite and discerning urban consumers who have a taste for the best in life – an influential medium without a parallel in India. Influential leaders,CEOs and Directors can publish their success stories in upcoming BIG ISSUE "FILA 2019". Single and double spread page options are available. Last date of submission is 16th November 2019.
For more information contact
Mr Atul Khampariya +91 9818121894
Email : atul.k@digpu.com